It's almost the most romantic day of the year. Have you planned out something sweet for your sweetie? If not, here are 15 recipes from some of my favorite food blogs to make you salivate and hopefully inspire you to make some deliciousness.
1. Chocolate Strawberry Pavlova – Pineapple & Coconut
Shanna Schad / pineappleandcoconut.com
Shanna not only drizzled this double decker beauty with chocolate but loaded it with other deliciousness as well.
2. Slow Cooker Chocolate Fondue from Rachel Cooks
Rachel Gurk / RachelCooks.com
Anything and I mean ANYTHING slow cooker has my heart and soul. Now add chocolate to the slow cooker and I may be in love 10 times more. This Slow Cooker Chocolate Fondue looks incredible!
3. Valentine's Day Cocktail – Cooking With Books
Marnely Rodriguez-Murray / cookingwithbooks.net
Simple, elegant, perfect. Amen. This Valentine's Day Cocktail looks beautiful and the sugar cube? Sign me up.
4. Raspberry Chipotle Brownie Trifle – Spiceologist
Heather Scholten / spiceologist.com
Yep, these. We made these for a post at my spice company Spiceologist and we couldn't wait for the video shoot to end to devour them! These Raspberry Chipotle Brownie Trifles are so easy and wicked delicious.
5. Beet & Goat Cheese Napoleon – The Tomato Tart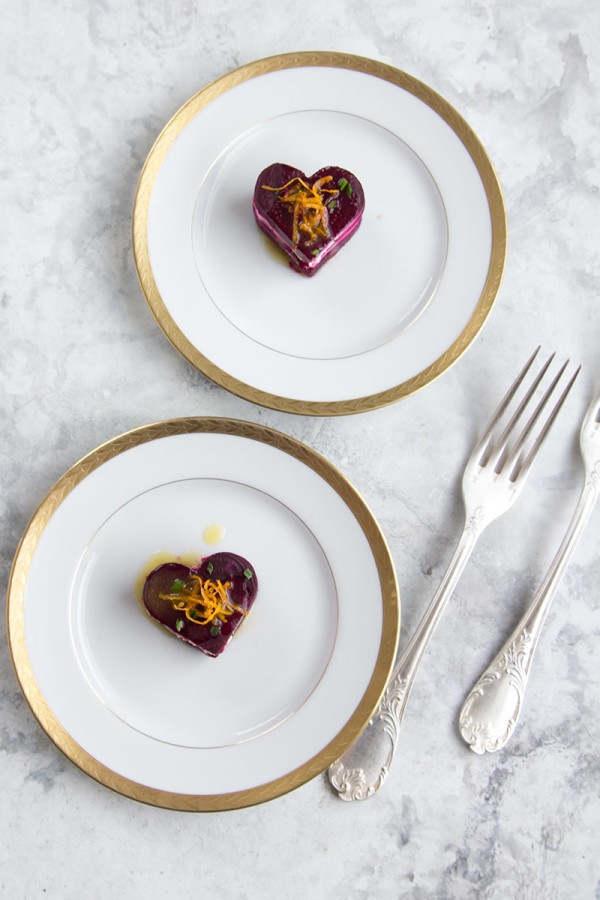 Sabrina Model-Carlberg / thetomatotart.com
Nothing says love more than heart shaped beets and these Beet & Goat Cheese Napoleons with Meyer Lemon Vinaigrette are speaking endless words of love to me.
6. Brownie Batter Skillet Cookie- Kailley's Kitchen
Kailley Lindman / kailleyskitchen.com
Let's just stop for a second and say this again. Brownie Batter. Skillet Cookie. I mean, come on, this just has to happen. Everyone needs a Date Night Brownie Batter Skillet in their lives.
7. Chocolate Valentine Kiss Cookies – The Kitchen is My Playground
Tracey Harrelson / mykitchenisaplayground.com
Kisses are meant for Valentine's Day. The end. Oh, and sprinkles too.
8. Chocolate Molten Lava Cakes – Glorious Treats
Glory Albin / glorioustreats.com
You had me at molten. Famous last words from Renee Zellweger to Tom Cruise. Anything Chocolate and/or Molten on Valentine's Day is mandatory.
9. Red Velvet Whoopie Pies – Ari's Menu
Ariana Ziskin-Bailey / arismenu.com
I mean, what else is there left to say? Whoopie pies own me. Seriously.
10. Rice Krispie Treat Hearts – Tammilee Tips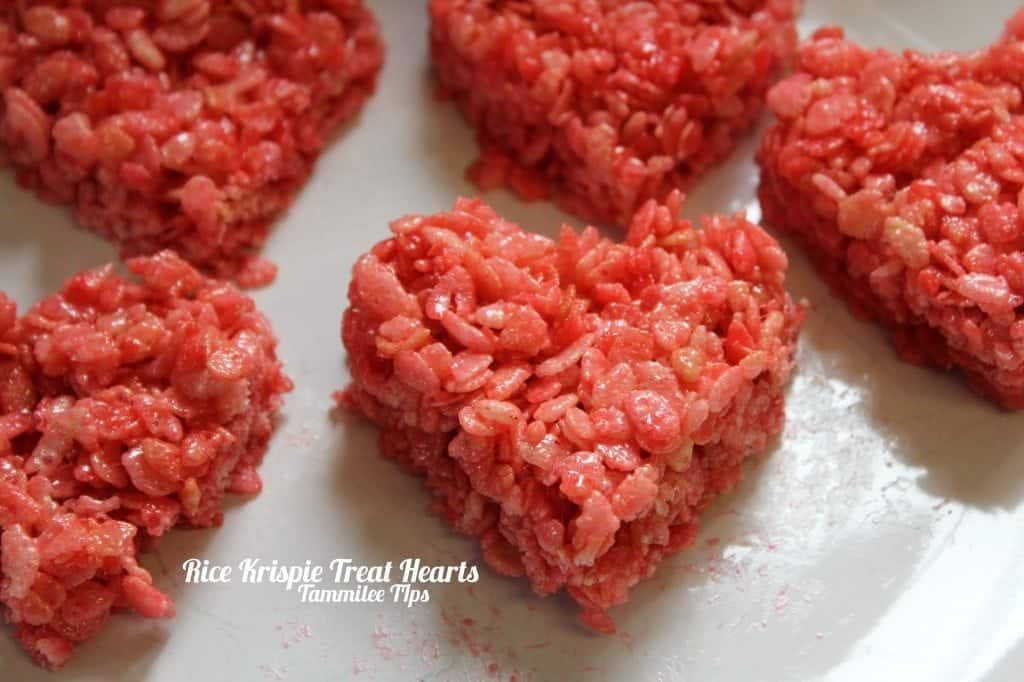 Tammilee Tillison / tammileetips.com
Valentine's Day is all about the heart bout the heart. No circles. Rice Krispie Treat Hearts that are red? Yes, please.
11. Sno Ball Chocolate Cake Cups – A Farmgirl's Dabbles
Brenda Score / afarmgirlsdabbles.com
Who else loves sno balls? Raise your hand proud, there's no judging here. I'll take 2 of these beautiful Sno Ball Chocolate Cake Cups from the uber amazing B.
12. Love Bug Bites – Fork & Beans
Cara Reed / forkandbeans.com
Cake pops….with feet and vegan eyeballs. CaaaaaUTE! Almost too cute to eat. Ok, check that, I'd totally eat them.
13. Super Fudgy Brownies – Bake Love Give
Kimberly Schiffel / bakelovegive.com
Fudgey brownies are the only brownies for me. Add little cuteness hearts to them and VIOLA, amazingness squared. Did you see what I did there?
14. Chocolate Lovers Cheesecake – Farmgirl Gourmet
Heather Scholten / farmgirlgourmet.com
Of course I had to toss in an oldie but goodie. This was my Mom's recipe and it rules. Easy, incredibly delish and yeah, there's really not much more to say about that. Oh….MAKE IT.
15. Pomegranate Chocolate Mousse Bowls – Krafted Koch
Danielle Green / kraftedkoch.com
Mousse. Pomegranates. Those chocolate bowls. If that doesn't impress your sweetie, then I don't know what will.
That rounds up this edition of everything red, pink and delicious. Happy Valentine's Day to you and yours. May it be filled with roses, candy and sweet kisses. Chocolate or otherwise. 🙂